Why PLNT's AI-Assistant is a must-have for plant owners
Technology doesn't stand still and now we can use it for our gardening purposes. To do this we need just 3 simple things: the
PLNT
app, Internet access and AI-Assistant.
What is
AI-Assistant
? It is your personal advisor and gardening expert that is always online.
No more wasting hours searching the Internet for the answer to your plant-related questions. Simply ask your personal AI-Assistant. It will find the answer for you and provide you with relevant information, explaining everything you didn't understand and wondering.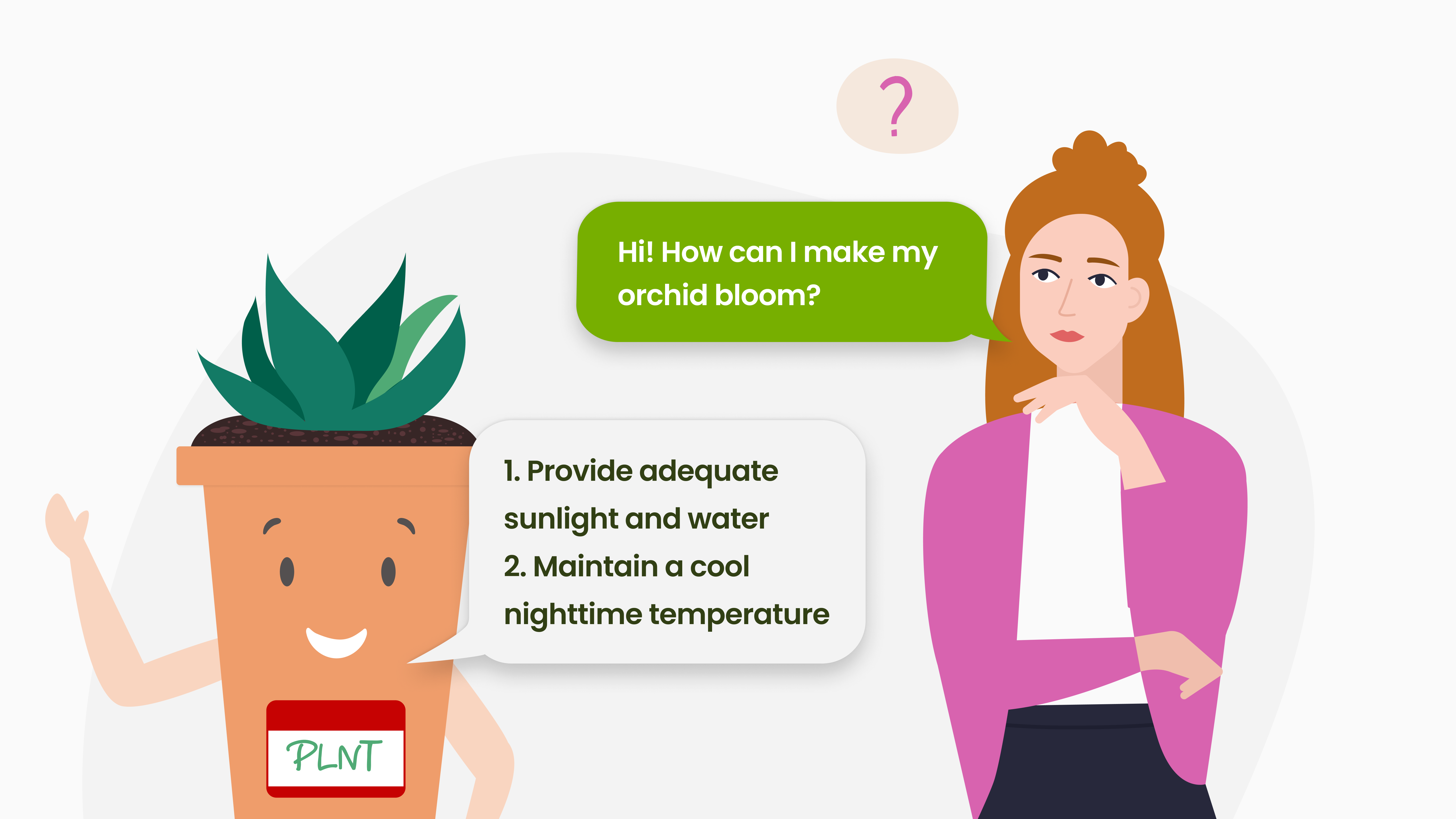 It's no secret that plants need regular care. But plants are very different and it is necessary to find a different approach to each of them. There are some that are resistant to many factors: they can survive heat and frost, dry periods and abundant watering. But there are some plants that will die just because you miss one watering! To make sure that this won't happen, the AI-Assistant is here to help you sort things out and answer any care questions you may have. 
The Assistant knows answers not only about houseplants, but also about outdoor plants: trees, shrubs, lawns, edible plants in the garden etc. The
AI-Assistant
has the answer to everything!
Don't know the name of your plant to ask the question? No problem! Before asking, identify it without leaving the chat room with your AI-Assistant. 
All you need is to take or upload a photo from your gallery to get an accurate answer. The Assistant will recognize the plants you are interested in very accurately. With the plant name it also gives you a brief summary about this plant and offers you some useful tips on how to take care of the plant.
Want more information? Just ask the Assistant. Simple!
There are times when we all doubt the good health of our green friends. Or maybe you already suspect that your plant is sick? No problem, the AI Assistant is here to help. Just like with identification, all you have to do is to take or upload a photo to let the artificial intelligence determine the exact disease (or lack thereof) and, if necessary, give you an effective treatment plan.
Our
AI-Assistant
can and does know just about everything about plants. But what it can't do is take care of your plants as well as you can. And to make it easy on yourself, the AI-Assistant is always just a click away to help you grow a gorgeous, healthy garden.