Building raised beds? Here's what you need to know first
Raised beds are increasingly gaining popularity every year and have become a trend in organic farming. And there is nothing surprising about that. Not only do they enhance the visual appeal of your garden, but they also require minimal maintenance, making them a great option for both beginner and experienced gardeners. 
However, before you dive into building raised beds, let's consider everything you need to know.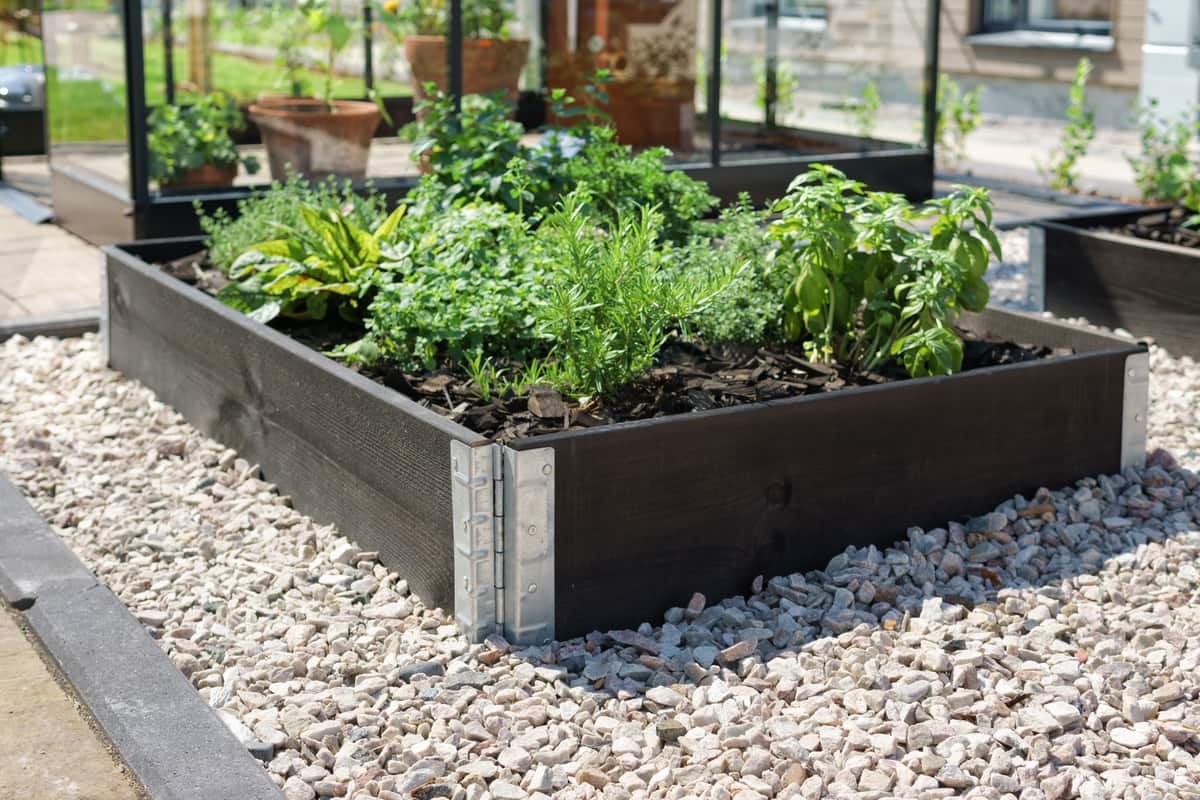 Pros and cons of raised beds
Just as any coin has two sides, raised beds have both advantages and disadvantages. Let's start with the
benefits
:
High beds are easy to work with because they are elevated above ground level, which makes them more accessible and requires less bending or kneeling for gardening tasks.
It doesn't matter what kind of soil you have on your plot: tall beds can be filled with store-bought fertile soil if necessary.
Raised beds warm up faster in the spring due to their height above ground level, which enables earlier sowing of crops.
Aesthetic appearance. Raised beds can be made of any material that suits you, but also designed according to your landscape design.
Thanks to good drainage, water does not stagnate in raised beds, and the box walls will not let water pour out on the garden paths.
Easily transformed into small greenhouses by placing arcs and draping with nonwoven material. This can save your crops in an unexpected cold snap.
And the
drawbacks
: 
Soil in raised beds dries out quickly, so you need to water your crops more often. Building such beds on elevated terrain is not recommended. But this problem can be solved by making them a little deeper than the ground level, by automatic watering or by mulching them.
Because space in a high bed is limited, plants will have to be fertilized more often.
These beds are not cheap to build.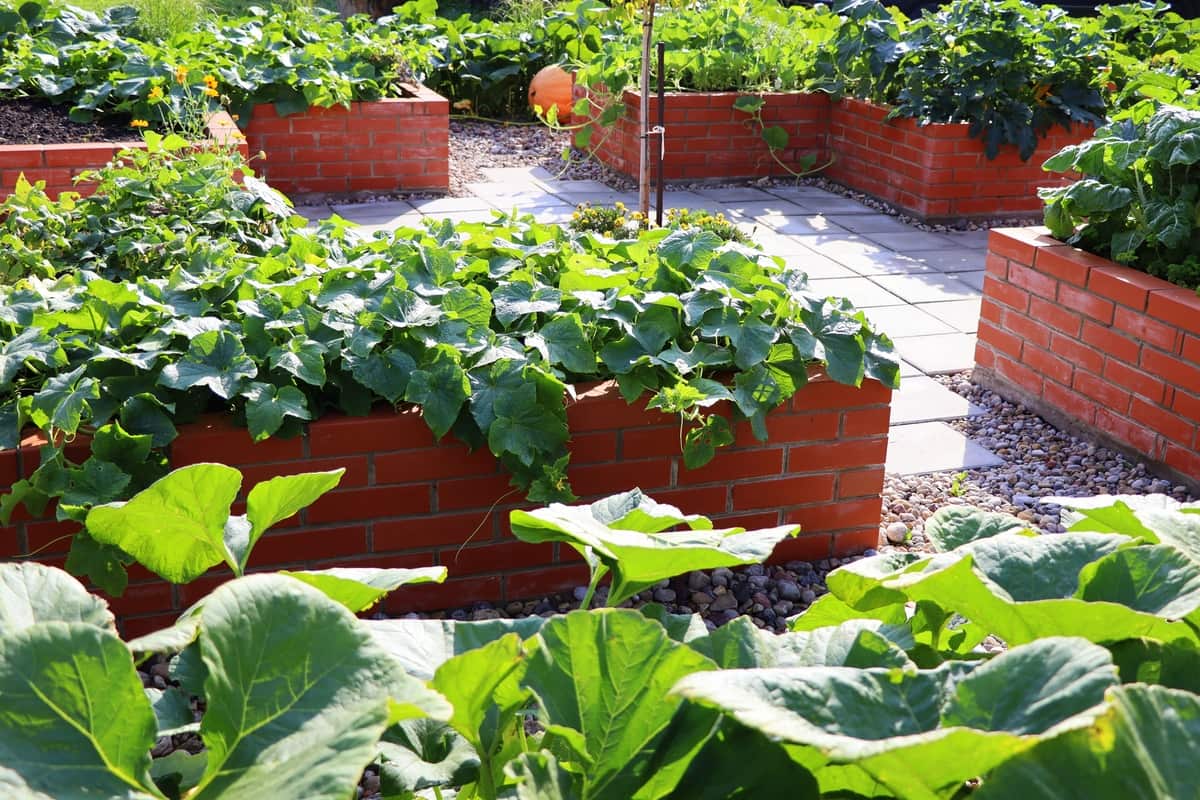 What material to choose to make raised beds
Raised bed can be built from almost any material - wood, bricks, concrete, plastic. Still, the most popular by far is lumber. The main thing is to avoid wood that has been treated with varnish or paint.
Wood is a relatively inexpensive material and has excellent decorative properties. But the most important disadvantage is its short life span. However, the life of a wooden bed can be extended:
Before you begin construction, you need to dry the boards. Treat them with special antiseptic agents and cover them with special impregnates to prolong the life of your bed. 
In addition, you can also cover the inside of the box with garden fabric to prevent your boards from rotting from the inside of the bed.
If for some reason wooden beds do not suit you, you can make them from: 
Brick: requires certain skills in masonry, but is safe and durable;
Stone: a beautiful and durable material from which you can make a bed of any shape;
Plastic: quite durable, easy to install, affordable and easy to use material;
Metal: such beds can be constructed of stainless steel sheets or wide strips welded together. This material is very durable and will last more than one season, but the cost of such beds will be very high.
Choosing the ideal spot for raised beds and determining their size
Find a flat area in your garden. If you don't have one, you'll have to spend effort leveling it so that the sides of the bed are level.
Also, shady areas should be avoided. A north-south orientation of the beds is desirable. This means that the long side of the beds preferably faces south. In this way, you will provide the most ideal light for your crops, which will have a positive effect on your harvest.
The optimal size of a bed would be 3x6,5 feet wide at a height of 1-2 feet. This will make it easy to take care of all the existing plants. You can, of course, make the beds higher, but in this case you will need more soil and fertilizer.
Select the spacing between adjacent raised beds or between the bed and the main plot based on the intended use of the path. If you frequently use a wheelbarrow or lawn mower, a distance of at least 3 feet is recommended. For a regular walkway, a distance of 1.5 feet should be sufficient.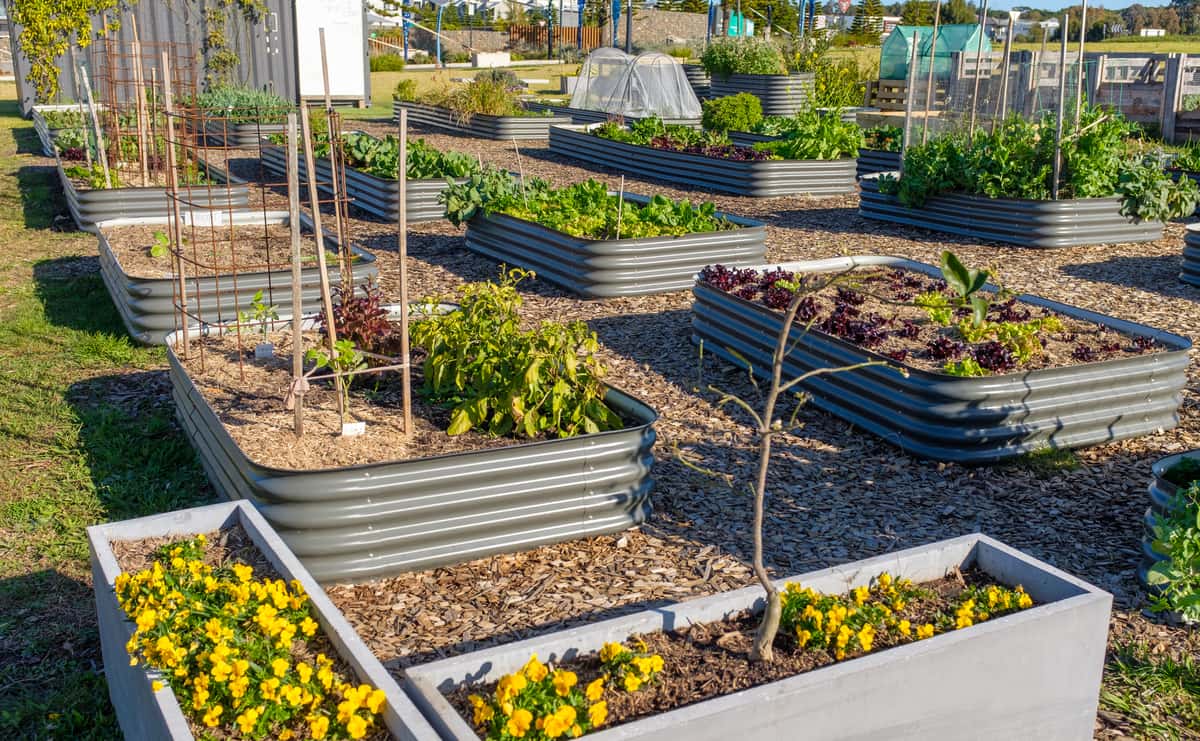 Raised beds are the optimal solution for a rich harvest with great landscaping. If you want to enjoy your garden with a minimum of effort, raised beds are just what you need.