Garden ideas to spark your imagination
The garden is the part of the home that holds the power to captivate and enchant observers. Landscaping your garden to reflect the essence of your home and personal style is the perfect way to leave a lasting impression on visitors.
In this article, we've compiled a plethora of garden landscaping ideas that may inspire you. Whether you seek simplicity or complexity, there's something here to suit your preferences. Let's dive into the realm of garden enchantment and explore the art of transforming outdoor spaces into breathtaking havens.
Enchanting english abode
Explore the charm of an English country home nestled amid a blossoming flower garden.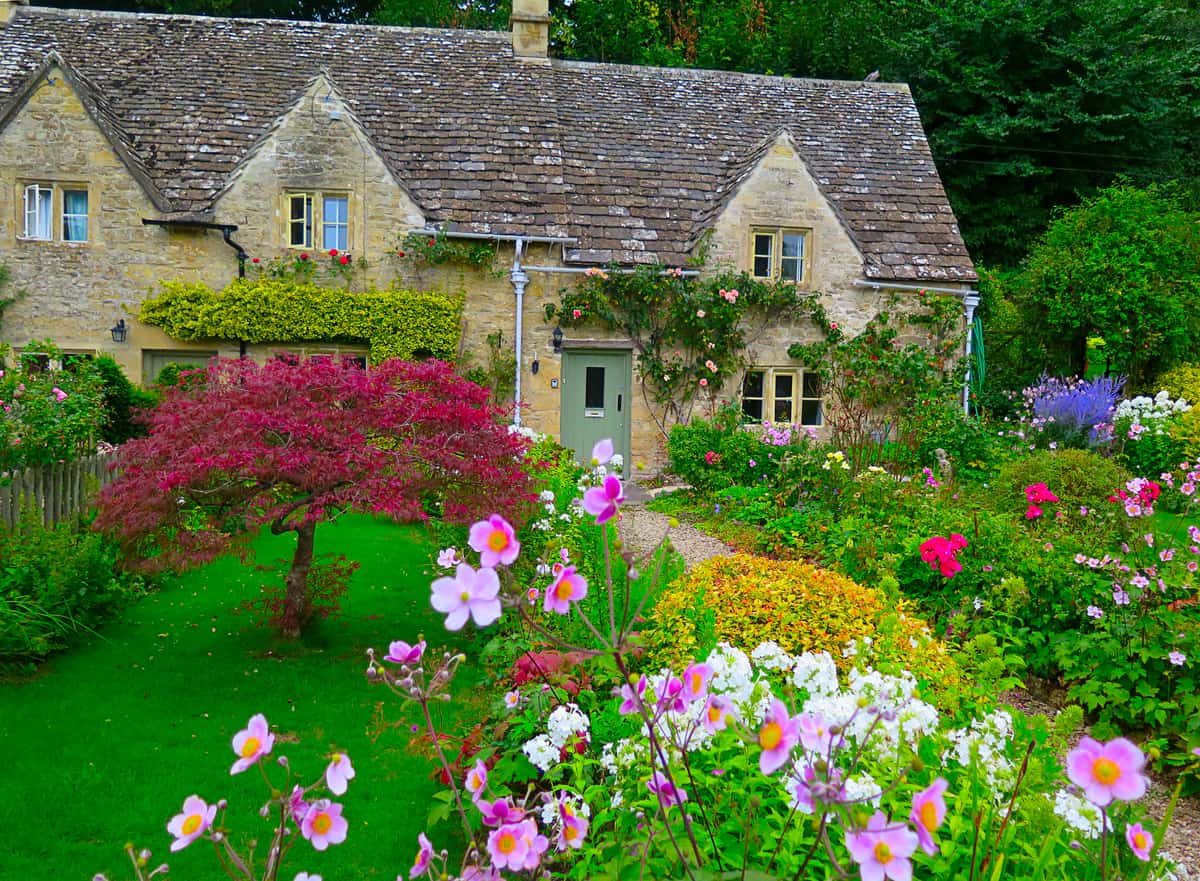 The vintage allure of the old-fashioned brickwork and weathered tiles harmoniously complements the abundant floral display.
Dutch elegance
Discover the allure of a typical Dutch villa surrounded by a mulched garden, adorned with neatly trimmed bushes, and guarded by an open metal fence.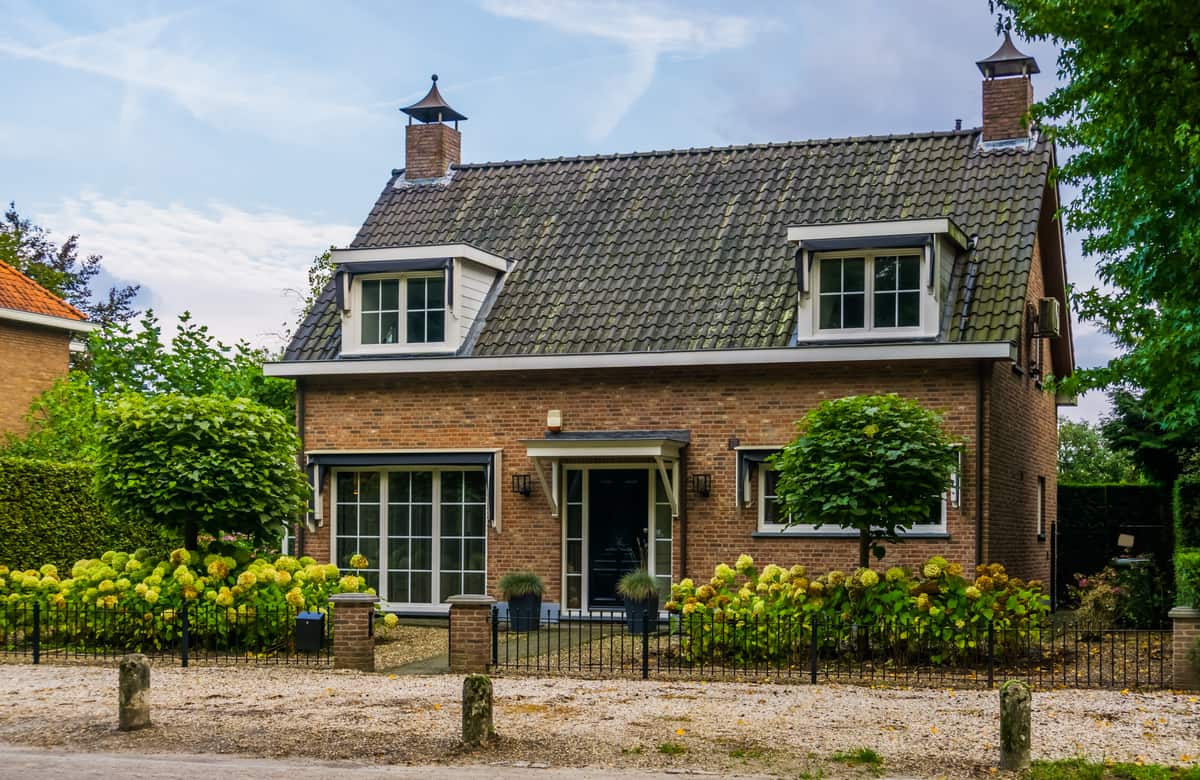 This captivating space blends traditional aesthetics with modern touches.
Contemporary minimalism
Step into the realm of modern architecture where clean lines and geometric designs define the landscape.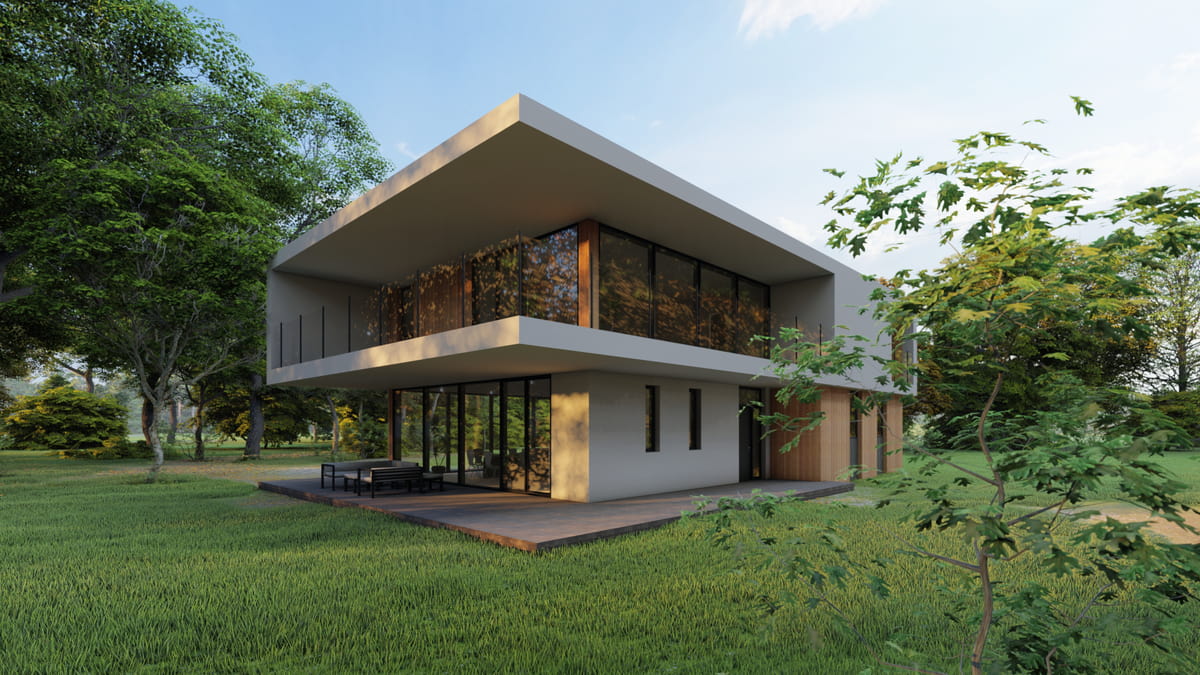 A symphony of concrete and a meticulously manicured lawn invite you to embrace the beauty of simplicity.
Tranquil retreat
Venture into a serene retreat, an elegant villa nestled amidst lush woods and nestled beside a tranquil water body.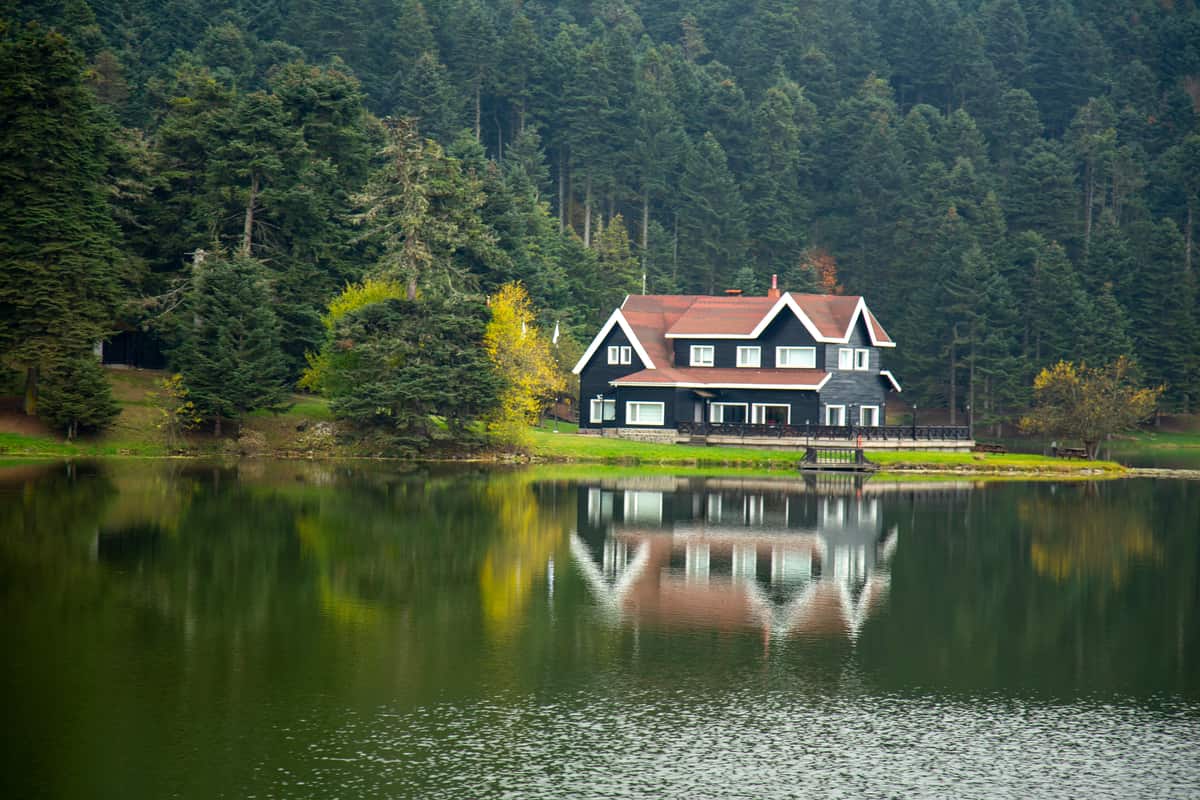 Here, nature embraces the residence, creating an idyllic harmony between home and surroundings.
Triangle hideaway
Journey to a unique triangular wooden home tucked within the heart of the forest.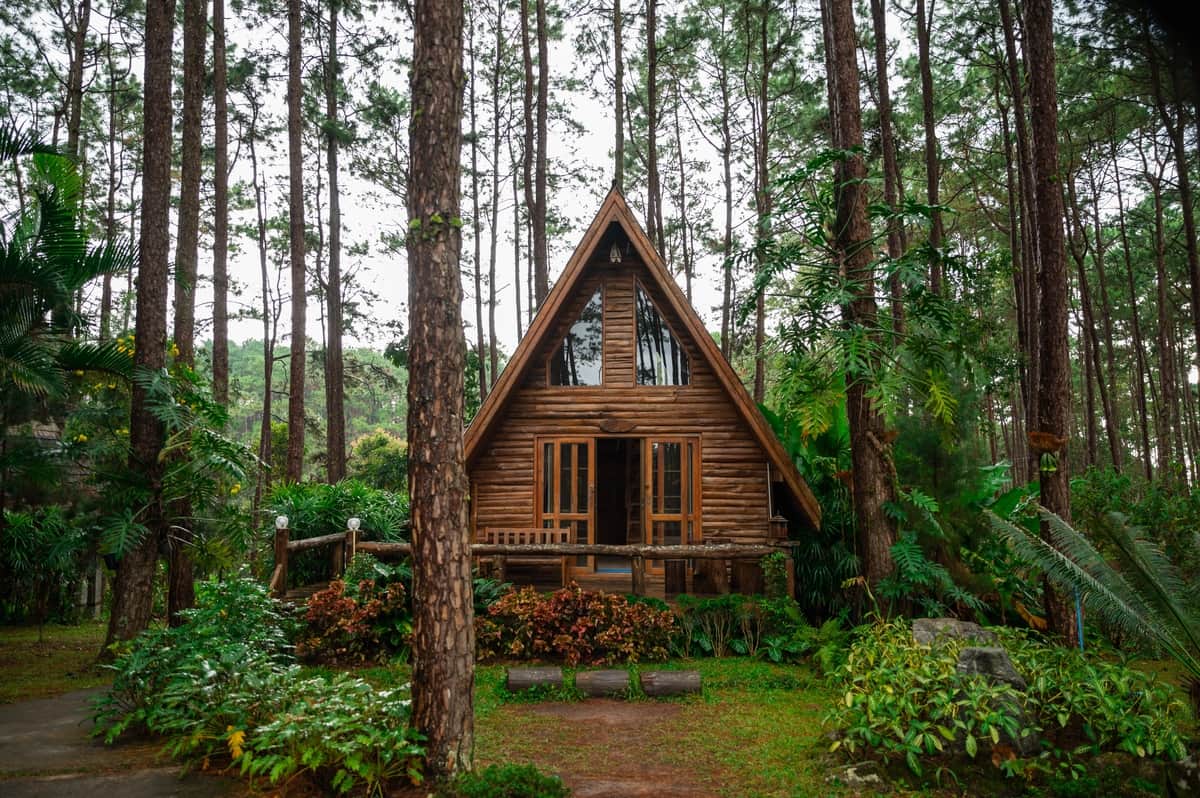 A haven for nature enthusiasts seeking seclusion and a close connection with the elements.
Harmonious fusion
Unveil a harmonious blend of modern living and nature with a contemporary home featuring wooden accents, complemented by a neat and minimalistic garden and a pristine lawn.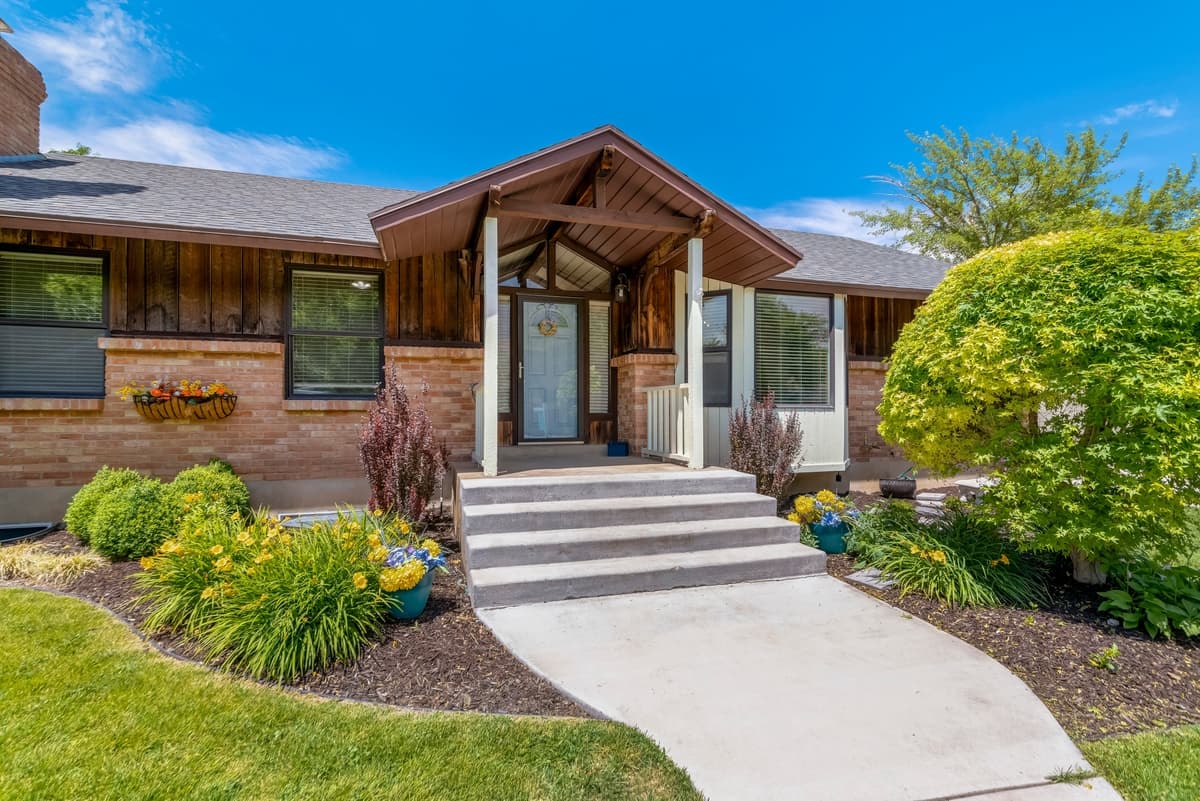 The place where elegance meets the outdoors.
Flower haven
Enter the realm of a home surrounded by a rich tapestry of vibrant flowers, softly mulched with charming stones.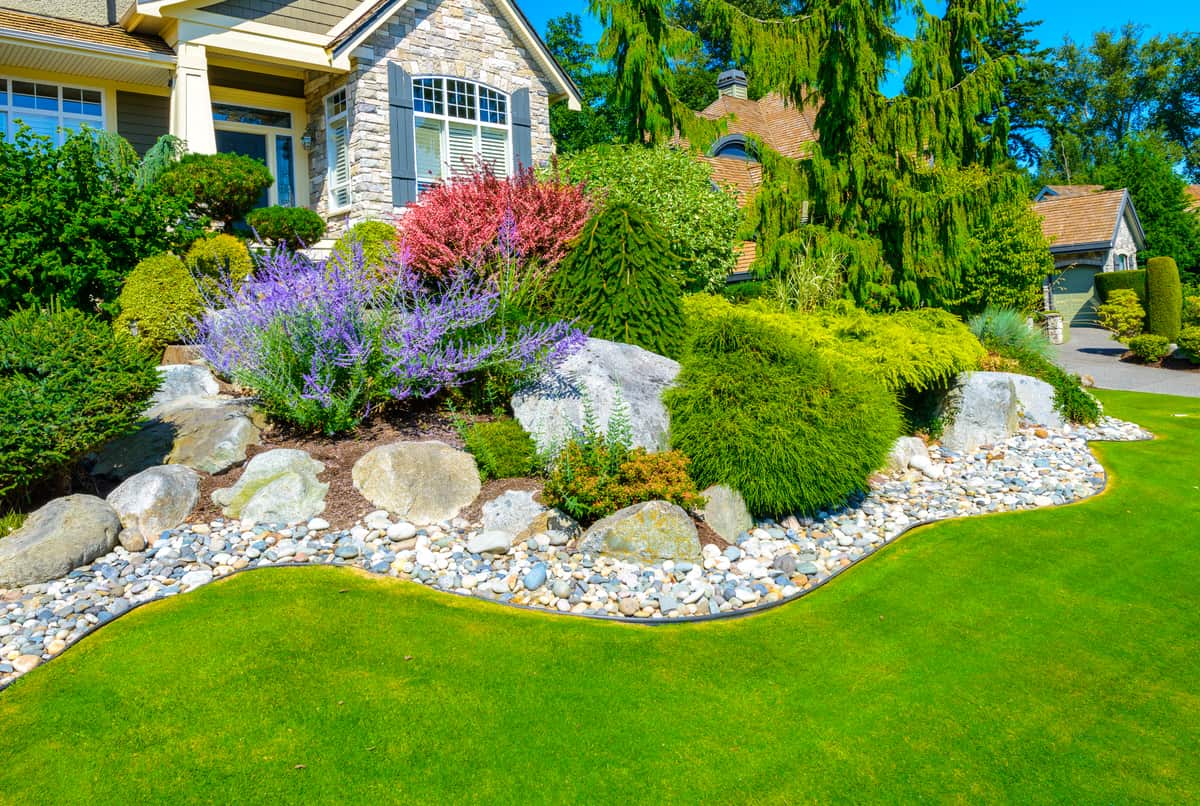 An inviting oasis that celebrates the beauty of nature's colors.
Japanese zen oasis
Experience tranquility and balance within a Japanese-inspired garden adorned with abundant shrubbery, serene water features, and a small circular bridge.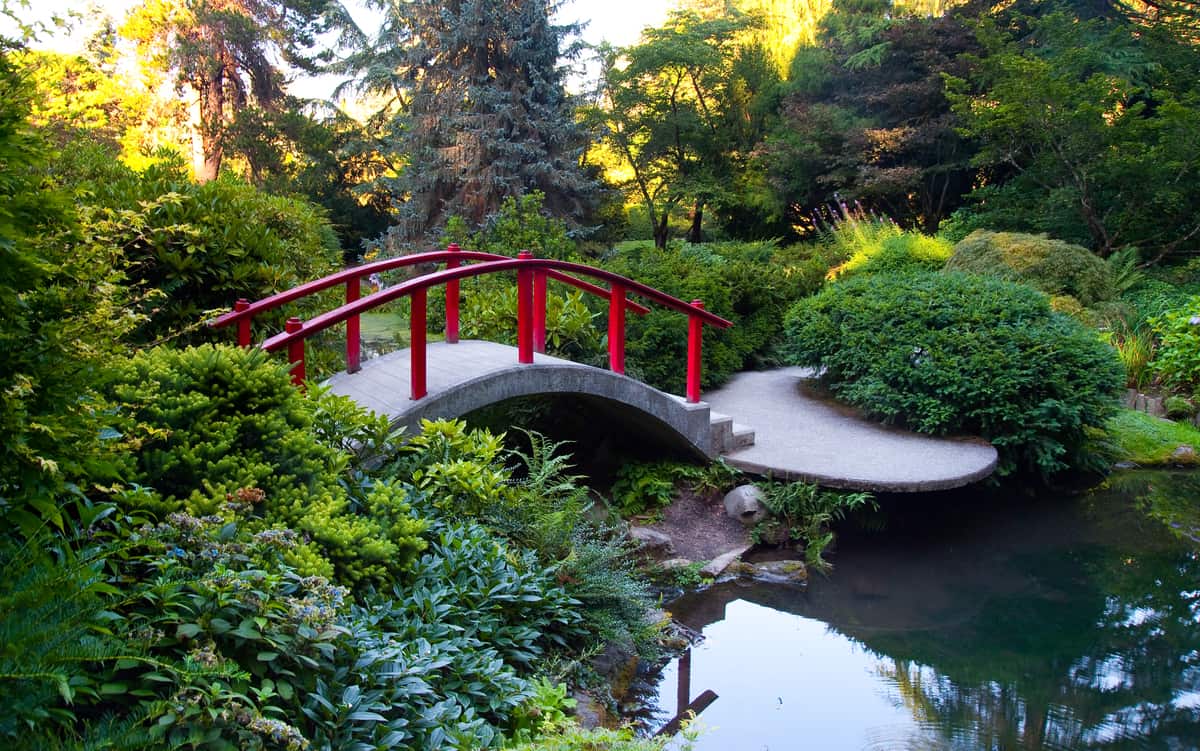 A soothing escape from the hustle and bustle of the outside world.
Balcony serenity
Embrace the possibilities of a balcony garden, even in the heart of a bustling city. Cultivate a green sanctuary filled with potted plants and blossoming blooms, allowing urban dwellers to connect with nature from their own high-rise abode.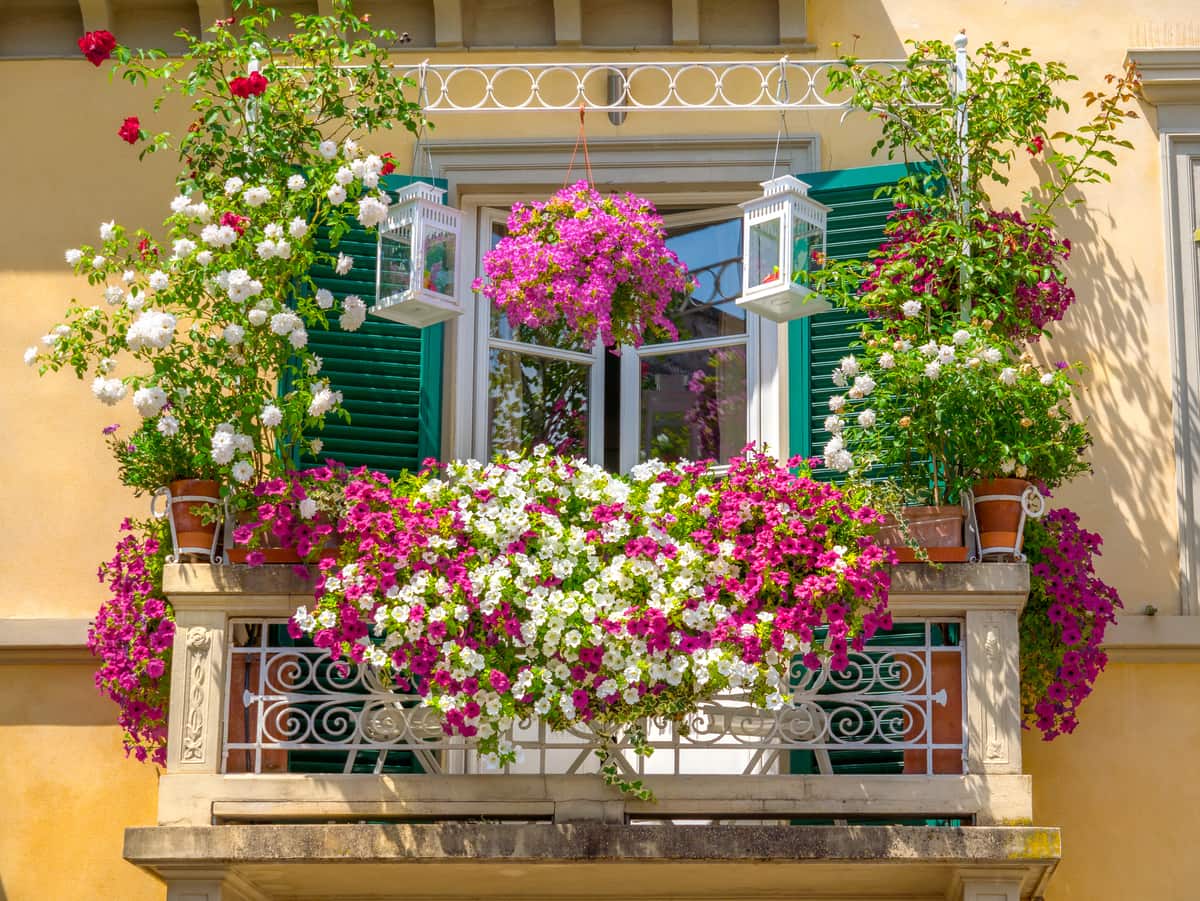 You can even grow edible plants on your balcony too - you can read about that in
this article.
These inspiring garden ideas showcase the diverse and creative ways to fuse architecture with nature, provoking thoughts of beauty, tranquility, and personal connection with the environment. Whether you seek traditional elegance, modern minimalism, or urban retreats, the world of garden design offers limitless possibilities for enchanting and inviting spaces.