Alum root 'Paprika'
Heuchera 'Paprika' (PBR)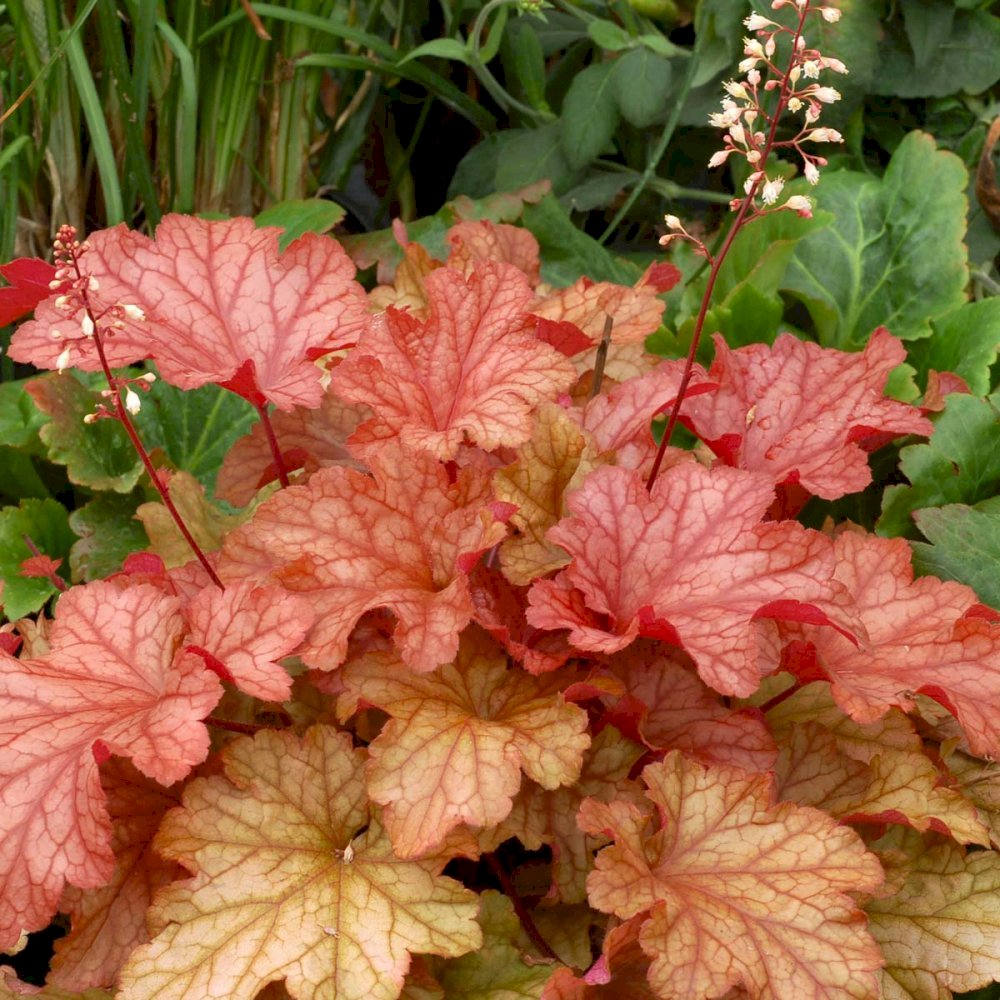 ABOUT
A clump-forming perennial with gently ruffled and attractively veined leaves appearing pink to red in spring before turning shades of orange to burgundy as the seasons progress. Small white flowers are held above the foliage in late spring and early summer.
Plant Info
Care
Common Problems
About this plant
Names

Family

Saxifragaceae

Synonyms

alum root 'Paprika'

Characteristics

Foliage type

Semi-evergreen

Height

0.1-0.5 metres

Spread

0.1-0.5 metres

Hardiness zones

H5
Light

Partial Shade

Pruning

Deadhead after flowering if required.

Soil

Sand, SoilLoam

Suitable locations

Hardiness zone

Underplanting of Roses and Shrubs Low Maintenance Ground Cover Garden Edging Flower borders and beds Banks and Slopes Patio & Container Plants Cottage & Informal Garden

Propogation

Propagate by division in spring every three to four years.
Pests

May be susceptible to vine weevil.

Diseases

Generally disease-free.