Baby rubber plant
Peperomia obtusifolia
👤 Non-toxic to humans
🐾 Non-toxic to pets
🌸 Not blooming
🍪 Not edible
‍🌱 Easy-care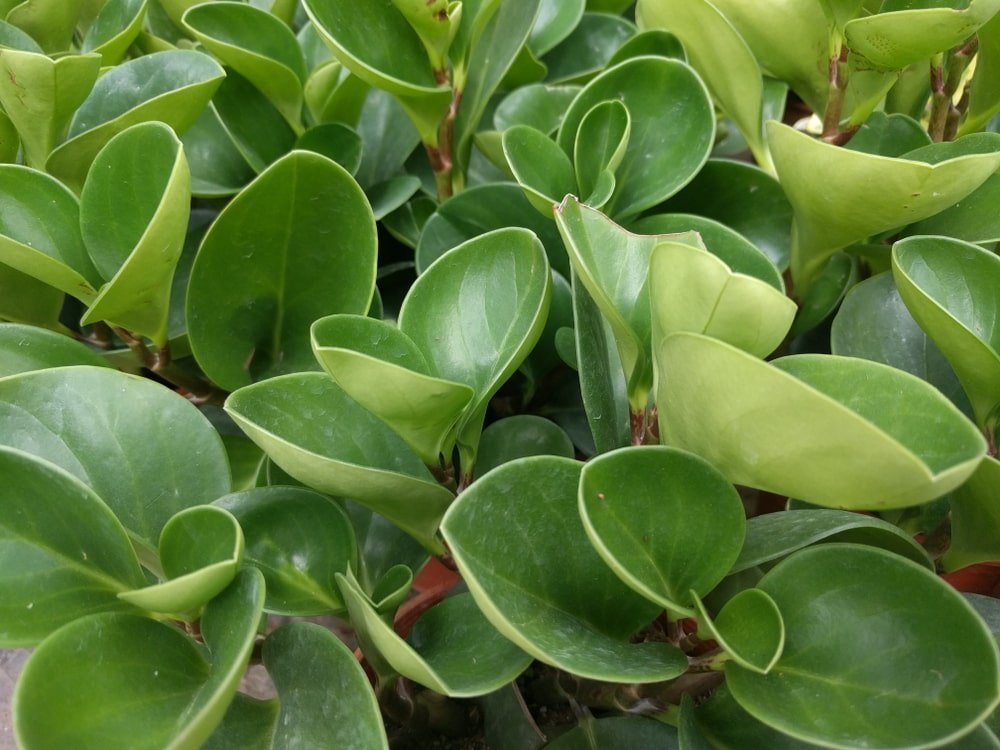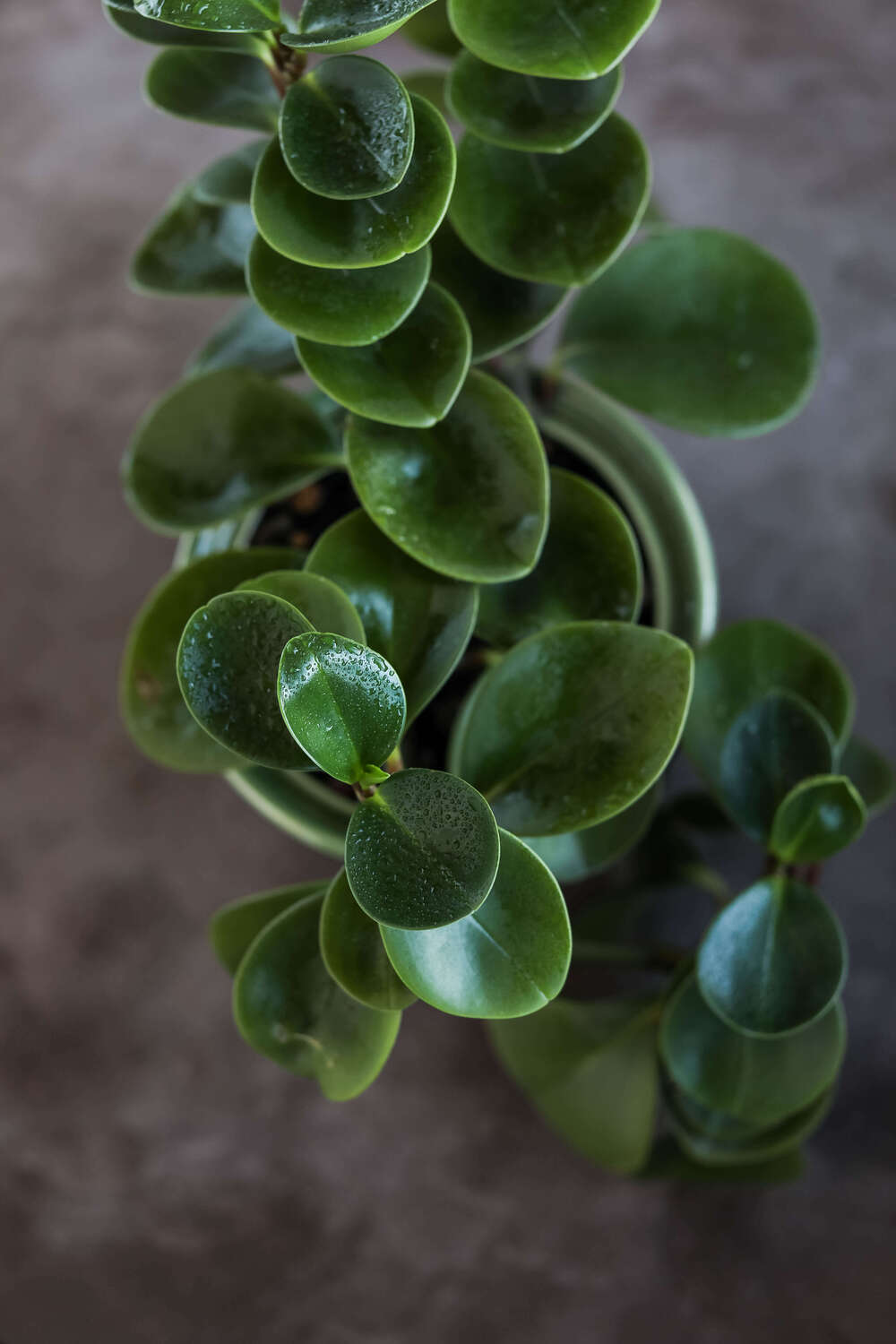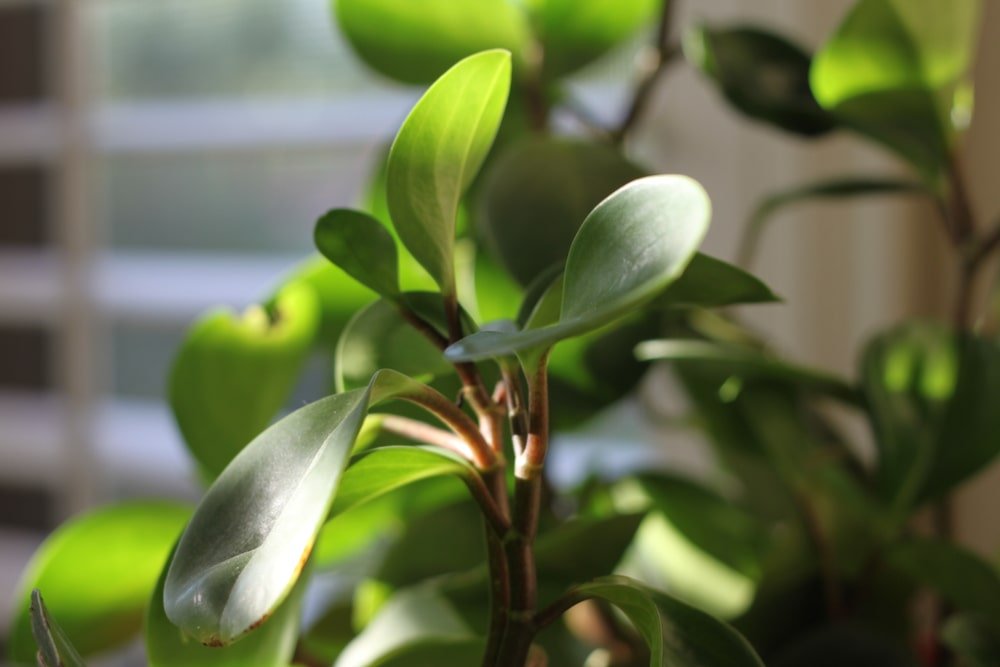 ABOUT
P. obtusifolia is an evergreen perennial to 25cm, with leathery, broadly elliptic leaves and tiny white flowers in dense spikes to 12cm in length
Plant Info
Care
Common Problems
About this plant
Names

Family

Piperaceae

Synonyms

Baby rubber plant, American rubber plant, Pepper face, Blunt leaf peperomia, Blunt-leaved peperomia, Oval leaf peperomia

Common names

Peperomia antoni, Peperomia bayatana, Peperomia commutata, Peperomia cruciata, Peperomia cuneifolia, Peperomia daiquiriana, Peperomia dodecatheontophylla, Peperomia earlei, Peperomia fieldiana, Peperomia floridiana, Peperomia gollii, Peperomia hemionitidifolia, Peperomia lunana, Peperomia mentiens, Peperomia palmae, Peperomia petenensis, Peperomia pyrolifolia, Peperomia romaensis, Peperomia valerioi, Piper cuneifolium, Piper humile, Piper milleri, Piper obtusifolium, Phynchophorum floridanum, Rhynchophorum obtusifolium

Toxicity

To humans

Non-toxic but avoid ingesting them and keep them away from children. May cause personal intolerance if ingested.

To pets

Non-toxic but avoid ingesting them and keep them away from pets. May cause personal intolerance if ingested.

Characteristics

Life cycle

Perennials

Foliage type

Evergreen

Color of leaves

Green

Flower color

White

Height

Up to 12 inches

Spread

Up to 12 inches

Plant type

Shrub

Hardiness zones

9

Native area

Tropics of Asia and America
Benefits
General Benefits

Peperomia obtusifolia is relatively easy to care for and can tolerate a wide range of temperatures and humidity levels, making it a great choice for those without a green thumb;
With its glossy leaves and compact form, this plant can be an attractive addition to any room, and is a good choice for small spaces or as a tabletop plant;
Peperomia obtusifolia can grow in low light, making it a great choice for indoor spaces that don't receive a lot of natural sunlight.

Medical Properties

It is actively used in traditional medicine.
Traditionally used because of its mild antimicrobial properties. A chemical study of the leaves of P. obtusifolia led to the isolation of two previously undescribed compounds, named peperome ester and peperoside, as well as five known compounds. The known peperobtusin A, which is found in the leaves, was the most active compound against the PC-3 cancer cell line. This compound also caused 90% inhibition of bacterial growth of Gram-positive B. subtilis. And not only that. However, no anthelmintic activity was observed.

Air-purifying Qualities

Peperomia obtusifolia, also known as baby rubber plant, is an excellent air purifying plant.
It is known to be effective at removing formaldehyde, benzene and xylene from the air. It also helps reduce carbon dioxide levels in the air by exchanging it for oxygen. Additionally, this plant can reduce airborne bacteria and mold spores, improving air quality and making it easier to breathe.
Interesting Facts
Feng Shui

In Feng Shui, this Baby rubber plant symbolizes wealth and prosperity.
It is especially effective in living spaces because of its ability to minimize negative energies associated with the home.
It is also great for the office because it brings abundance, creativity and harmony.

Zodiac Sign Compitability

CANCER
Finding a peperomia in a Cancer home helps one make important life decisions. When near this plant, a person understands what actions to take, so that failures receded and life again became better.

Plant Symbolism

The natural upright position of Baby rubber plant symbolizes strength and stability.
Finally, in Eastern countries, Peperomia obtusifolia is an indoor plant that symbolizes courage, sincerity and ambition. Many also believe that this plant can promote success in endeavors.
💧
Once every 7-10 days
Water
🪴
Every 1 - 2 years
Repotting
Water

Baby rubber plant prefers well-draining, slightly moist soil.
Water your Peperomia obtusifolia once every 7-10 days, depending on the season. Allow the top 2-3 inches of soil to dry out completely before you water.

Light

The best lighting is bright but indirect lighting.
Can tolerate brief periods of bright sunlight, but prolonged exposure to the sun can cause leaf burns.

Temperature

Very heatloving plant. The optimal temperature range for Peperomia obtusifolia is between 60-75°F. It can tolerate slightly cooler temperatures, but it should be protected from drafts and temperatures below 55°F.

Pruning

Peperomia obtusifolia generally does not need to be pruned. It is an evergreen shrub with a naturally compact shape and requires minimal pruning. If you do need to prune the plant, only do so when necessary and trim back the stems to their desired size. This should be done no more than once or twice a year.

Cleaning

As needed

Soil

Replanting is not recommended too often. Therefore, a young plant is transplanted once a year, an adult - once every 3 years. Every time you need to choose a pot larger than the previous one, as the root system develops quickly and occupies the area of the container.
Any kind of soil is suitable for Peperomia, the main thing is that it should be air-permeable. For example, you can prepare the following mixture in the ratio 1:1:1:1: peat, sand, sod and leaf soil.
Perfect pH is between 5 - 6.5.

Repotting

Peperomia obtusifolia should be repotted every 1-2 years. It is important to repot the plant in fresh soil and a slightly larger pot. This will provide the plant with enough room to grow and the fresh soil will provide the plant with additional nutrients.

Humidity & Misting

Moderate but not lower then 60%.
After spraying the plant, be sure to wipe the leaves with a soft cloth so they don't get stained.

Suitable locations

Indoor

All year round

Outdoor

To grow baby rubber plant outdoors, it should be planted in a well-draining, slightly moist soil in an area that receives bright, indirect light. It should be protected from direct sunlight, which can burn the leaves.
Water the plant when the top inch of soil is dry, typically once a week, but the frequency may vary depending on factors such as rainfall and temperature.

Hardiness zone

10 - 11 USDA

Life cycle

The life cycle of Peperomia obtusifolia starts with the germination of its seeds. The plant will grow a stem, leaves and roots. Once it reaches maturity it will start flowering, the small flowers are not particularly showy and are generally green, white or cream in color. After flowering, the plant will produce small, round berries that contain the plant's seeds. The plant will continue to grow and flourish for several years if it is cared for properly.
Peperomia obtusifolia is a slow-growing plant, reaching about 12 inches tall and 12 inches wide. They're not very demanding in terms of care and are easy to propagate. They can be propagated from leaf cuttings, stem cuttings, or by dividing the plant. It is considered a low maintenance plant that is easy to keep and thrive under indoor conditions.

Propogation

By LEAF CUTTINGS:
Leaf cuttings can be taken at any time and rooted in a potting mix or a glass of water. The leaves will sprout roots within a few weeks, and once they have a substantial root system they can be transplanted into a pot of soil.
By STEM CUTTINGS:
Stem cuttings can also be taken at any time and should be about 4 inches long. These cuttings should be allowed to callus over for a day or two before sticking them into a potting mix or a glass of water. They will sprout roots within a few weeks, and once they have a substantial root system they can be transplanted into a pot of soil.
By DIVISION:
Another way to propagate Peperomia obtusifolia is through division. In spring or summer, when the plant is actively growing, you can carefully remove it from its pot, separate the offsets and pot them up.
Pests

Spider mite, Scale insects, Mealybug

Diseases

Root Rot, Powdery mildew, Edema